Read Time:
5 Minute, 9 Second
Social media has become an essential part of our life and for our business. In the presence of the digital world, everyone has their accounts on social media. Whether your account is for professional use and it is for personal use. It is imperative to secure it because it will be very difficult to recover the details if you lose your accounts. It will take a lot of time and energy to gain followers again; nobody wants to lose them this way.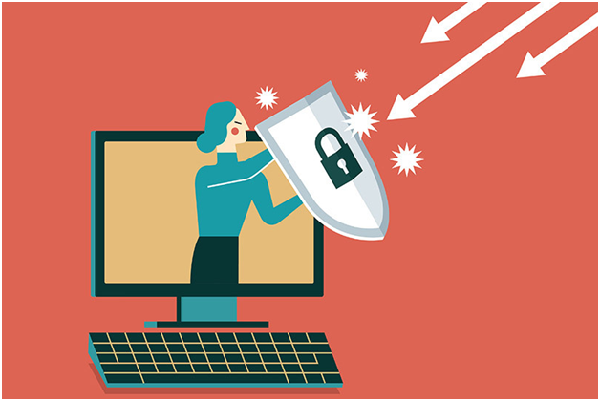 Cyber security is a more significant issue than we think. We should not take it lightly. Thousands of people are facing this problem. According to the research of ecommerce web developers, many accounts are getting hacked, which is a tremendous loss for business accounts. Therefore, it will be a nightmare if your account gets hacked, and most importantly, if inappropriate things are posted from your account, it gives your friends and followers a lousy image. That is why it is essential to protect your accounts from hacks to make your life easy and trouble-free because It will be very tough to handle these things. All you need is to have some basic information and knowledge about hacks.
Tips to Protect Your Social Media Accounts from Hacks
It is important to know and make yourself completely aware of these tricks if you have business accounts. In your business account's chats, you have information about your customers and business details, and other personal information as well. Information regarding security will help to secure your private accounts too.
There are many social apps, just like Facebook, Instagram, Twitter, and LinkedIn. And they all require an equal amount of time to focus on their protection. These are some great tips and tricks to make accounts more secure and to protect your social media accounts, so you can follow these steps because they are straightforward and important to know.
Following are some great tricks that will make it hard for hackers to hack your account.
Different Email for Social Accounts:
As we all know, social media accounts want your complete details to make your account look perfect. It also needs your email to keep you up to date on your daily updates like who wants to follow you, who is trying to reach you through messages so, always make a different and new email for each social media accounts to protect them from hackers, in case your account gets hacked they will be unable to reach your other email and accounts details. For example, make a separate email for Facebook and a different email for Instagram and so on.
Tough and Unique Passwords:
Passwords are very important for your account security. If your password is weak, your account is not entirely secure. Create a strong password for every social media account to protect your accounts from hacks, and don't share your passwords with anyone. Passwords should consist of six characters. You can combine them with numbers and other symbols to make them strong, tough, and different. However, it is also hard to remember such extensive and complex passwords. Always write your password in your notebook, or there are trusted apps where you can save your passwords. Also, never use the same password for all applications because if your one account is hacked, then chances are high your other accounts are in danger.
Don't Open Suspicious Links:
Not everything on social media is safe for your account sometimes, and most commonly, they are scams. They can make your account weak, and it will be easy for hackers to access your account. Therefore, you need to be careful if someone shares a link and think twice before clicking on it to protect your social media accounts. Especially when strangers share something like this, don't open it. Scams can harm your accounts in many ways. They will slow down your account speed and could lead to different viruses. It is better to ignore these links.
Use Two-Factor Authentication: 
Due to the advancement in everything with time, social media apps are more improved, creating a safe platform for their users. This is a new feature in almost every application that is a great way to protect your social media accounts, and applications are providing every detail on it. With the use of two-factor authentication, you can generate your code, and it also needs your phone number. Whenever you want to log into your account, it will require this code or pin, and you will receive a text message on your phone number.
Keep Changing Your Password:
A healthy tip for your account safety and protection. It is good if you change your password once every three months. Or, if you notice any abnormal activity, it is important to change your password without giving it a second thought. Changing a password will add a protected layer to your account, but you don't need to change your password daily. It can cause other problems. It is important when you observe there is something going wrong with your account. Always keep an eye on your login information. It will be easy to detect that your account needs changes.
Check Login and Logouts Information:
Many applications provide you with this kind of beneficial opportunity. With the help of this option, you will be able to keep an eye on your logins and logouts. Therefore, branding agency also share how this tool is helpful, and this particular information section is helpful if you want to see how many devices are connected with your phone as well. This tool also shows the name and model of the device with time.
Stay Safe and Protected: 
Follow the proper steps to stay away from unwelcomed hackers. Invest in good security products that will help you in keeping your account safe and protected. Try to use your personal wireless connection. Public networks are usually low in protection that is why to avoid using public Wi-Fi. Most importantly, you have to keep your personal information hidden, such as your mobile number and emails, to protect your social media accounts. Sharing this kind of information with others also protects your accounts and devices.