Read Time:
3 Minute, 21 Second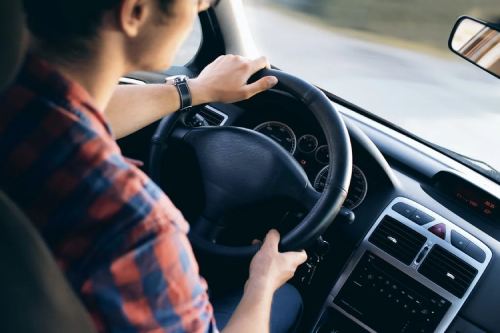 Just like any other personalized item we have, it is also good to decorate our own car. If you are creative or even someone who wants to customize their vehicle, you are free to do so. There are various ways in decorating your car which this article will explain below. Start and enjoy reading!
These are the Six Fun and Simple Ways
When you're ready to add some personality to your car, it's time to get creative. If you're looking for some creative ways to decorate your car, we've got six ideas that'll help you take your ride to new heights of style.
Car Floor Mat
This is the easiest way to decorate your car, and it's also the cheapest option. You can buy a cheap mat from any store, or even from the internet. Then you can customize it with stickers or paint! You will love this option because you don't have to go through any hassle or spend too much money on customizing your car. Another idea is by adding a floor mat made from recycled materials. As long as it suits your style, any type of floor mat will look great on your car!
Window Paint
Another popular option is window paint, which is easy to use and gives you a lot of options in terms of design and color schemes. Paint your windows with colorful designs or patterns so that they really stand out when you're driving around town. You can even use spray paint or gel to make custom colors. You can just check online for some cool designs and get started with painting your car windows right away!
Customized Headlights
Headlights are a very important part of your car. They are used to light up the road while you are driving. If you want to make your car look more beautiful, then this is the right time to do it. If you don't want to spend too much money on buying new headlights, then you can try making your own custom headlight covers at home without spending much money. This is an easy task that anyone can do easily with some basic tools and materials available in the market. There are many options to choose from when it comes to headlight customization, from simple paint jobs to more complex creations. The possibilities are endless!
Steering Wheel Covers
Your steering wheel is a major part of your car that controls the movement of your car from left to right and vice versa. It is a great way to personalize your vehicle and add a little extra flair to your driving experience. You can decorate your steering wheel with different types of designs like minimalist print, animals, and cartoon characters for kids; these designs would make it look unique and attractive at the same time.
Custom Seat Covers
Seat covers provide an easy way for you to express yourself while sitting in your car, whether you're feeling creative or just want something new for yourself! You can find seat covers in many different colors and designs, whatever suits your preference.
Car Decals
Decals are a great way to personalize your ride without spending too much money on materials and they're easy enough that anyone can do it. If you want something more than just a sticker, get creative with funny car decals! You can create any shape or design you want, or even just replace the label on an existing sticker with one of your own. You can even make them into magnets if they're made from strong material like vinyl and don't damage easily. It's super easy and fun!
Conclusion
So, there you have it. If you're looking for ways to decorate your car and enhance its functionality at the same time, then look no further than these six easy ideas. No matter what kind of vehicle you drive, or what sort of style you prefer, there's something on this list that will help you show off your personality. Good luck!