Read Time:
4 Minute, 53 Second
What is the Best App to Write a Book?
Writing a book is an exciting endeavor and there are many apps available to help make the journey easier. Whether you're an experienced author or just starting out, the best app to write a book will depend on your needs and preferences. In this article, we'll discuss some of the most popular apps for writers, including their pros and cons.
Scrivener: Scrivener is one of the most popular writing programs. It offers a variety of features including an integrated outlining tool, project templates, customizable text editors, and flexible formatting options. Scrivener also makes it easy to organize long documents like books by allowing users to break them up into smaller chapters or sections. An app for book writing at literatureandlatte.com such as Srivener offers a range of features that can help you craft a compelling story.
Pros: Comprehensive features; excellent organization tools; intuitive user interface; collaborative capabilities with cloud-based services such as Dropbox and Google Drive; iOS app available for iPad/iPhone
Cons: Steep learning curve for new users; price tag may be prohibitive for some features.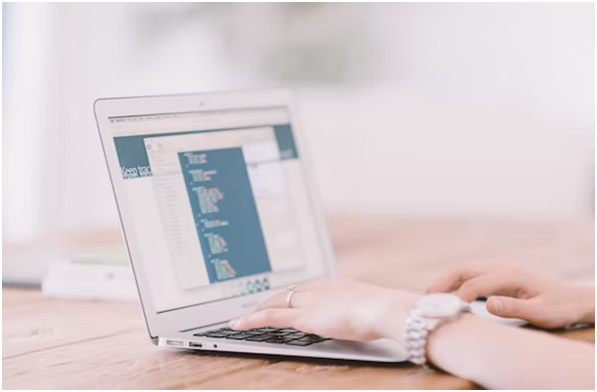 Ulysses: Ulysses is another powerful writing program that includes all the features needed to write a novel from start to finish — from outlining tools to text editing tools and more.
How to Choose the Right App for Writing a Book
Writing a book is a huge undertaking, and it's often difficult to know where to start. Before you can begin writing, you need to decide which app to use. With so many options available, choosing the right app can be overwhelming. Here are some tips for selecting the best writing app for your book-writing project.
1. Set Your Goals: Before you choose an app, make sure that you have set clear goals for your writing project. Consider what type of book you're going to write (fiction or nonfiction), how long it will be, and when you want to finish it by. This will help narrow down your choices and make sure that the app is capable of meeting your needs as a writer.
2. Get Familiar with Different Writing Apps: Once you know what type of book you're going to write, take some time to research different writing apps available on the market today. Read reviews from other writers and get familiar with their features and capabilities in order to find a good fit for your project needs
3 . Consider Your Budget: Writing apps come in all shapes and sizes with varying price points attached – from free programs like Google Docs all the way up through expensive subscription services like Microsoft. 
Features of the Top Writing Apps
In the digital age, writing apps are becoming increasingly popular among writers of all genres. From novelists to screenwriters, poets to journalists, having a reliable and feature-rich writing app can make the creative process much smoother.
Here's a look at some of the features you should expect to find in many of the top writing apps:
Organization tools: Writing projects can quickly become overwhelming when they become large and complex. To keep your projects organized, look for an app that offers organizational tools like color-coded labels, folders and tags so you can easily locate and track your work. You'll also want an app that allows you to easily create outlines or mind maps to help break down larger projects into smaller tasks.
Word processing capabilities: Word processing is integral for any kind of writing project because it helps streamline editing tasks such as formatting text size or indentation levels. Look for an app that offers basic word processing functions like spell checkers and grammar checkers which help ensure accuracy in your work as well as search functions which allow you to quickly locate specific words or phrases within your document with ease.
Cloud integration: Cloud integration is essential for any writer who wants secure access to their work from multiple devices.
Pros and Cons of Different Writing Apps
As technology advances, so do the tools available to writers in order to create their best work. Writing apps have become increasingly popular and offer a range of features that can make writing easier and more efficient. But not all writing apps are created equal, so it's important to understand the pros and cons of different writing apps before deciding which one is right for you.
Pros
One of the main advantages of using a writing app is that it allows you to stay organized. With some apps, you can store your documents in folders, tag them for easy searching later on, or even set reminders for yourself when tasks become due. This makes it much easier to find whatever document you're looking for at any given time without having to search through multiple files or applications. Additionally, many apps support cloud storage which makes your documents accessible from anywhere with an internet connection – perfect if you're away from home or need access while traveling.
Another benefit of using a writing app is that they often come with built-in templates or themes designed specifically for writers who may be new to the craft or just need some guidance on formatting their work correctly. These templates usually provide preset styles along with helpful tips and advice. 
Conclusion
Overall, writing a book can be a daunting task, but having the best app to make the process easier is invaluable. With the right app, you'll have all of the features you need to help write and organize your book in a way that allows you to be creative and productive. Whether it's an e-book or traditional paperback novel, having an app that offers easy navigation and intuitive tools will give you peace of mind while helping you reach your goal of becoming an author.