Read Time:
2 Minute, 41 Second
Oh, is it your wife's birthday coming? Big day and you dare not to forget. Well, if you have landed here it means you haven't forgotten, great! So, you want to buy something nice for her, easy to say hard to find. Right? Wives are amazing people, their style is good, but interests are complex. You would surely agree with us. This is why it is really harder for you to select a suitable gift specially when there are overwhelming options. Now that you are totally out of ideas, why not asking for a suggestion? No worries, we are here to help you. We would suggest everything that is the best possible birthday gift to give to the most important woman in your life. So, let's dive in and see:
Mindful Breathing Necklace: You know what wives want? Peace of mind! It can be hard for them to find with all the responsibilities that they have. So, gift her this unusual and special necklace to let her remind to take those moments sit and relax.
Personalized Message Gift bottles: Show your unconditional love and respect for her. This birthday gift her the message in the bottle. It is easier to make, all you have to do is to enter your messages in the specified columns. Each message will be hand written and put inside the bottles.
Personalized Family Photo Collage: It is not a single day that we spend without taking pictures. So, take all those memories and make a collage to gift her on birthday. A massive collection that she is going to love.
Smartphone Valet & Planter: Wives love to arrange things. This special gift with a Smartphone valet and planter is something that she is surely going to cherish. This phone dock will look amazing at her work desk and even at home.
Instant Pot: What else could a busy home chef could love more? Instant Pots make a great birthday gift for advanced home chefs as well as for those who lightly dabble in cooking. Gift this multi-cooker to help her in getting all the things done.
Metal Bird Sculptures: Invite birds to your garden in every season. These charming steel birds are crafted thoughtfully that would stick out to any tree.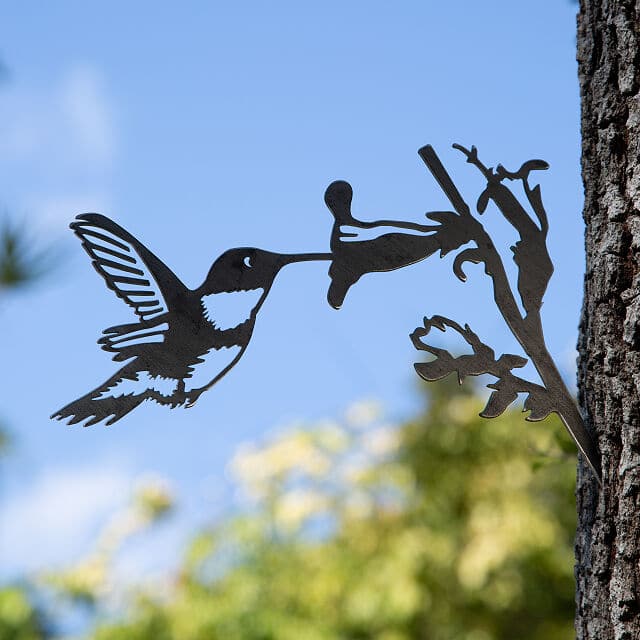 A spa kit: Gift her something that would help her in pamper herself. Gift her a hamper which is loaded with a lot luxuries of the revitalizing products. All the items would be packaged beautifully to make her feel special.
Dryer & Volumizer Brush: Good hair day is something that women love. So, it I a great idea to gift her a hair dryer and volumizer brush. This brush will help her to mimic a salon-quality blowout.
Brew Coffee Maker: As a birthday present, make her everyday life easy with a brew coffee maker. This coffee maker has perfect settings to make a cup as she like.
Terrarium Candle: As a birthday gift, give her a meticulously detailed candle set. The candle set is so exquisitely detailed and smells heavenly. These are sure to ignite in the hearts of plant lovers.
We have given you some of the great options. Choose your wife's birthday gift and let us know.